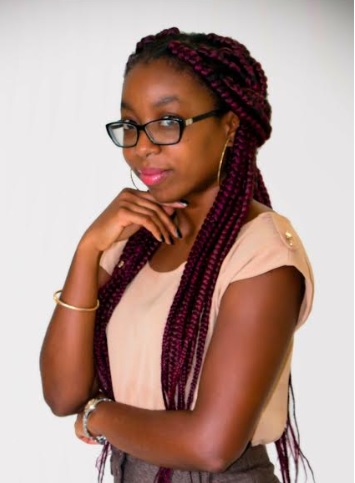 Krystle Howell is an Auditor with 17 years of internal (Sagicor) and external (Ernst & Young) audit experience.
Krystle Howell is an Auditor with 17 years of internal (Sagicor) and external (Ernst & Young) audit experience.
She is a training facilitator for the Institute of Internal Auditors Barbados Chapter (IIAB), and a fellow of the Institute of Chartered Accountants of Barbados (ICAB) Communications committee, Integrity Group Barbados and the Thorne Commission on Local Governance under the Ministry of People Empowerment and Elder Affairs.
She previously hosted a recurring segment on CBC's Morning Barbados entitled "Managing Your Pennies" which discussed financial management and an online column with the local Nation newspaper.
In her spare time, Krystle is an avid artist and a lover of dance.
Krystle has been the driving force behind awareness concerning key issues related to the Barbados Auditor General's report, and several hot topics with expert guest speakers and government Ministers. Further to this, she has also:
Participated in the 2021 OAS Fair Initiative – Building Blocks Towards Integrity in Barbados
Conducted an online lecture for the US Embassy speaking on the topic Community Organization / Activism as part of their 2020 'Women in Politics' series.
Moderated the UWI's 2020 Gatherin' Series on Ethics and Governance in Small Populations and the social media segment of the Central Bank's 6th Caribbean Economic Forum.
Been the guest speaker for ICAB; ICSA: The Governance Institute; Rotary Bridgetown; the Rotaract Club Barbados West; Kiwanis Club of Bridgetown; the Barbados Union of Teachers; the Barbados Workers Union Cooperative Credit Union and the Internet Society Barbados Chapter speaking on financial or integrity topics.
Appeared on local media programs such as CBC's The People's Business, CBC's Morning Barbados, VOB, HOTT 95.3, SLAM 101.1, Gine On, the Boiler Room and Teatime with Greg, as well as the Antigua's radio program The Observer. She was also highlighted for her work on the St. Vincent radio program 'Early in the Morning' with the late Jerry S. George.
Been highlighted by the Permanent Mission of Barbados to the United Nations and WTO, Geneva as one of 13 women honored on International Women's Day 2020.