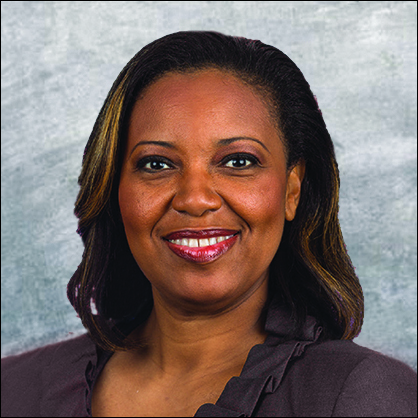 Stacy-Ann Golding
Member, International Panel on Accountancy Education (IPAE), International Federation of Accountants (IFAC)
Stacy-Ann Golding is a three-term President of the Institute of Chartered Accountants of Trinidad and Tobago (ICATT) since her first appointment in 2017. Ms Golding is an Entrepreneur and Financial Services Consultant who recently retired as Audit Partner with lead accountancy firm, KPMG in Trinidad and Tobago. She is a Fellow of the Association of Certified Chartered Accountants (FCCA) and has served on the ICATT Council since March 2014. Prior to her current appointment, she was First Vice-President (2016-2017) and Second Vice President (2015-2016). She has also held the position of Chair of the Auditing and Accounting Standards (A&AS) Committee.
With more than twenty eight years' professional experience at KPMG in the provision of audit services to both public and private sector clients, Ms Golding has worked throughout the Caribbean region including clients in Jamaica, St. Lucia, St. Vincent and the Grenadines and Trinidad and Tobago. She has also served as lead audit partner on several regional companies and engagement quality review partner for a number of the KPMG's clients. Her work with those entities has also exposed her to the accounting and reporting challenges of entities using International Financial Reporting Standards (IFRS).

Stacy-Ann also served as the Partner responsible for Professional Development, Corporate Social Responsibility and Risk Management.

Stacy-Ann is a member of the newly constituted Internaltional Panel on Accountancy Education (IPAE) which serves to advise the International Federation of Accountants (IFAC) on these matters.